Shirley Aden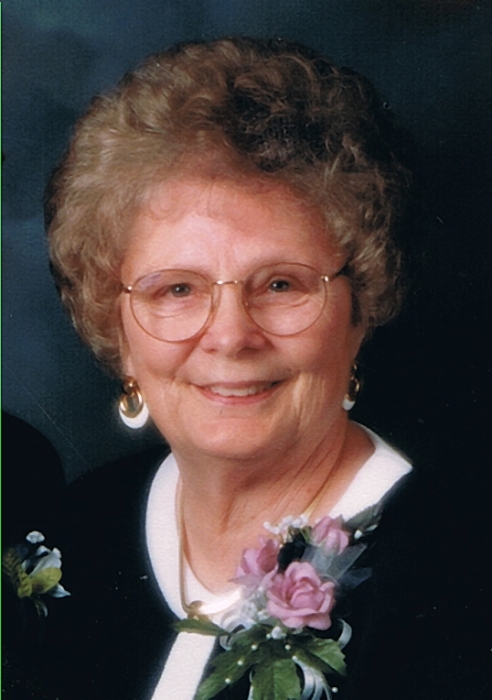 Shirley Aden, 86, of Gothenburg, Nebraska, died August 20, 2017 at Gothenburg Health.
Shirley was born to James and Lila (Barnes) France on February 20, 1931 in Gothenburg. She attended school and graduated from Gothenburg High School. She married her high school sweetheart Roger Aden on June 17, 1951 and taught school while he was in the service. After Roger returned from the service, they moved to the Aden farm/ranch south of Farnam where they raised their children - Kent, Mary Lou, Matthew, and Michael for 38 years. She received an Educational Degree from Kearney State College and taught for 25 years in Dawson County. Shirley enjoyed her church, family, and teaching. In 1988, they moved to Gothenburg and retired soon after.
Survivors include husband Roger Aden; children Kent (Sue) Aden of Cozad, Mary Lou (Dennis) Clark of Gothenburg, Matthew (Ann) Aden of Farnam, and Michael (Joy) Aden of Littleton, CO, and sister Carolyn Peterson. 10 grandchildren - Mandy (Doug) Abbott, Ashley (Jay) Fuller, Jamion (Tasia) Aden, Kaitlyn Clark, Joshua Clark, Scott (Audrey) Aden, Jared (Molly) Aden, Derek (Jordan) Aden, Claire Aden, and Luke Aden. 11 great-grandchildren - Rachel, Tyler, Jayleigh, Katie, Addison, Rugor, Rider, Tanner, Rhakenna, Kye, and new baby soon to arrive.
Shirley was preceded in death by parents James and Lila (Barnes) France, granddaughter Kendra Leigh Aden, grandson Jason Douglas Clark, brother Max France and wives Opal and Glenda, brother Milford France and wife Yvonne, and brother-in-law Larry Peterson.
Visitation will be held at Blase-Strauser Memorial Chapel, Gothenburg, Nebraska; Tuesday, August 22, 2017, 1:00 pm - 8:00 pm with the family present from 5:00 - 7:00 PM.
Services will be held at the American Lutheran Church, Wednesday, August 23, 2017 at 2:00 pm with Pastor Jon Mapa officiating.
Interment will follow in the Gothenburg Cemetery.
Memorials may be given to the American Lutheran Church, Gothenburg-Brady ministerial association, or donors choice.
Blase-Strauser Memorial Chapel, August 20, 2017
---
---
Published: 6/21/2021 - http://www.historicfarnam.us/cemetery/obits/index.asp
Hosted and Published by Weldon Hoppe