Donald "Donnie" Mayden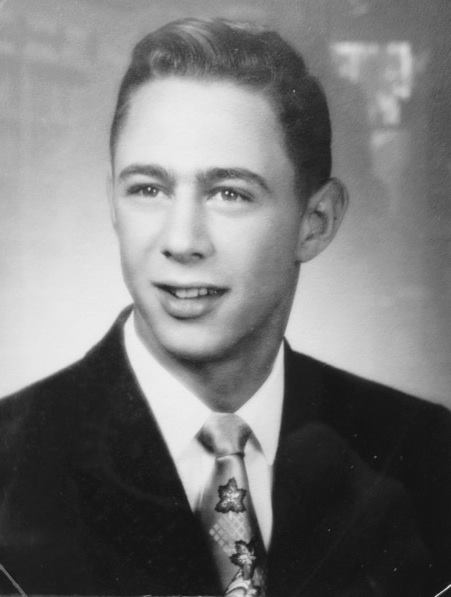 Word was received by the family of Don Mayden, age 75, of Fortuna, California that he had died Friday, August 7, 2015 very unexpectedly at his home. The body is to be cremated and the cremains to be scattered at a later date. There will be no services.
Don was born March 22, 1940 at Bridgeport, Nebraska to Vergil "Verg" and Olive "Dutch" Mayden. The family moved to Farnam where he started school, graduating in 1958. Following his graduation, Don joined the Navy and for most of the next four years served on a destroyer in the Pacific Fleet. He had learned Morse code from his depot agent father, Verg prior to entering the service and he was able to use his skill in the Navy.
He was retired from 'Climate Tamers', an air conditioning business that he had established and owned. Don had utilized a skill learned while in the Navy, that of air conditioning repair.
He is survived by his wife, Arlene, of the home; two children, David and wife of Fortuna, California and Denise of southern California; three grandsons of Fortuna; two sisters, Virginia "Ginger" Adkisson of Farnam, Nebraska and Carolyn Sue Eberly of Lincoln, Nebraska; many nieces and nephews and other relatives and friends.
Donnie was predeceased by his parents, a brother Ernest Lewis Mayden and many of his classmates. His classmates of '58 included: Joan (Baker) Bernal*, Vernon Brown, Rod Clement, Wayne Clement*, Brenda (Edson)Schmidt, Lois (Edson) Morrison*, John Hazen*, Julia (McMichael) Thomas*, Madeline (Nickerson) Widick*, and John L. Schurr. *deceased
---
---
Published: 8/16/2022 - http://www.historicfarnam.us/cemetery/obits/index.asp
Hosted and Published by Weldon Hoppe