Loree Mae Thomsen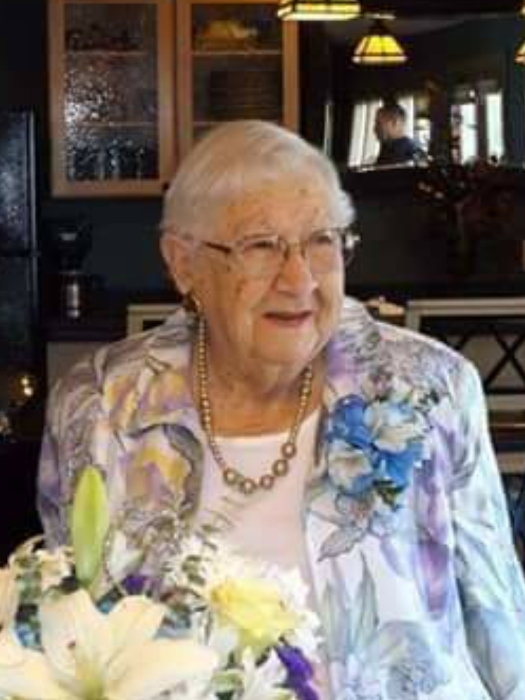 Loree Mae Thomsen, 89, of Gothenburg died May 14th, 2020 at Gothenburg Health in Gothenburg.
Loree was born in Lexington Nebraska January 31, 1931 to Frank and Ruth (Melosh) Kolb. The family lived in Parks, NE where Frank was superintendent of Parks Schools. Loree loved playing marbles in the dirt and climbing trees, she was a true tomboy. The family moved to Gothenburg her sixth grade year where she attended school and graduated at age 17. She then attended Saint Lukes in Denver CO in the field of Nursing; she graduated with an RN and special training in visiting Nurse and Pediatrics.
Loree met and married Master Sergeant (MSG) Henry Earl Agent in January 1950. They moved to Camp Chaffy, Arkansas where 2 of their children were born. Earl Junior Agent and Carol Ann (Agent) Cross. They later moved to Japan where Sherie (Agent) Bierma was born. Loree enjoyed the culture and collected beautiful Japanese dolls and art work. After Japan, the family lived in San Antonio Texas and Fort Knox Kentucky. Tragically Loree's Husband Henry passed away in 1963. Loree moved to Gothenburg where her parents and friends lived.
Loree married Harry Wayne Thomsen of Farnam NE, in January of 1973. Loree enjoyed farm life. Loree and Wayne moved to Gothenburg after they both retired. Loree worked as director of Head Start program, secretary for the principal of the school and as an RN for the Hospital. Loree also served on the Hospital Board for 12 years. Loree was a member of the Gothenburg United Methodist church. She was involved in many women's groups including PEO chapter AW, she could often be found playing bridge, also helped with Meals on Wheels delivery, Loree enjoyed crocheting. Wayne and Loree loved Nebraska Football and attended the majority of the home games for over 20 years. Loree loved to travel as well. Her husband Wayne passed away in 1999.
Survivors include Earl and Jonell Agent of Topeka, Kansas; Carol and Deloit Cross of Moorefield, Nebraska; Sherie and Mark Bierma of Omaha, Nebraska; four grandchildren and seven great grandchildren; sister Marilyn Erlandson of Lincoln Nebraska; along with extended family and friends.
Visitation will be held at Blase-Strauser Memorial Chapel, Gothenburg, Nebraska; Tuesday, May 19, 2020, 10:00 am - 1:00 pm.
Services will be held at Gothenburg Cemetery, May 19, 2020 at 2:00 pm open to the public (please be aware of Social Distancing at the Cemetery, keeping 6ft from those that do not live in the same house as you)
Burial will follow in the Gothenburg Cemetery, Gothenburg, Nebraska.
Memorials may be given to the Gothenburg Senior Center, 410 20th Street, Gothenburg, NE 69138 or Meals on Wheels, 410 20th Street, Gothenburg, NE 69138
Blase Strauser Memorial Chapel
---
---
Published: 6/6/2023 - http://www.historicfarnam.us/cemetery/obits/index.asp
Hosted and Published by Weldon Hoppe