John Orin Hathaway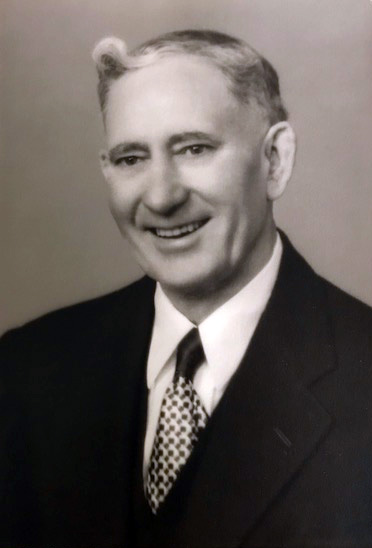 John Orin Hathaway, son of George W. and Mary O. Hathaway, was born February 27, 1892, in Frontier County, and passed away at the Gothenburg Hospital August 6, 1956 at the age of 64 years, 5 months and 10 days.
He entered the service in September 1917, and was honorably discharged in February, 1919. After this he took up farming again.
On March 26, 1924, "Bud" was united in marriage to Edna M. Adkisson and to this union two daughters were born.
He was an active farmer until 1942, when they moved to Farnam and he worked on the section until two years ago when his health started failing.
He is survived by his wife Edna, one daughter, Eucillis and son-in-law Russell Wilcox, two granddaughters, Sheila Sue and Marla Karol Wilcox, two sisters, Mable and Ida Hathaway, and a host of relatives and friends. He was preceded in death by his parents, a sister Grace Cross, a brother Alvin, and a daughter Syvallia.
The funeral service was held at the Church of the Nazarene on Thursday, August 9, 1956 at 2:30 p.m. The clergyman was the Rev. George Cravens, pastor of the church. Two Duets were sung by Delores Nickerson and Audrey Kotschwar, with Mrs. Raymond Smith accompanying.
The Pallbearers were Harold Adkisson, Harry Adkisson, Dale Adkisson, Myrlin Stapp, Roland Lehman and Herbert Messersmith.
Interment was at the Farnam Cemetery with the American Legion Post No. 288 in charge of Military Honors at the graveside. The funeral was conducted by the McVay service.
Bud was a friend to all who knew him and was always willing to help anyone. He will be greatly missed by his family and a host of friends
---
---
Published: 8/14/2022 - http://www.historicfarnam.us/cemetery/obits/index.asp
Hosted and Published by Weldon Hoppe