Largest Graduating Class in History of Farnam High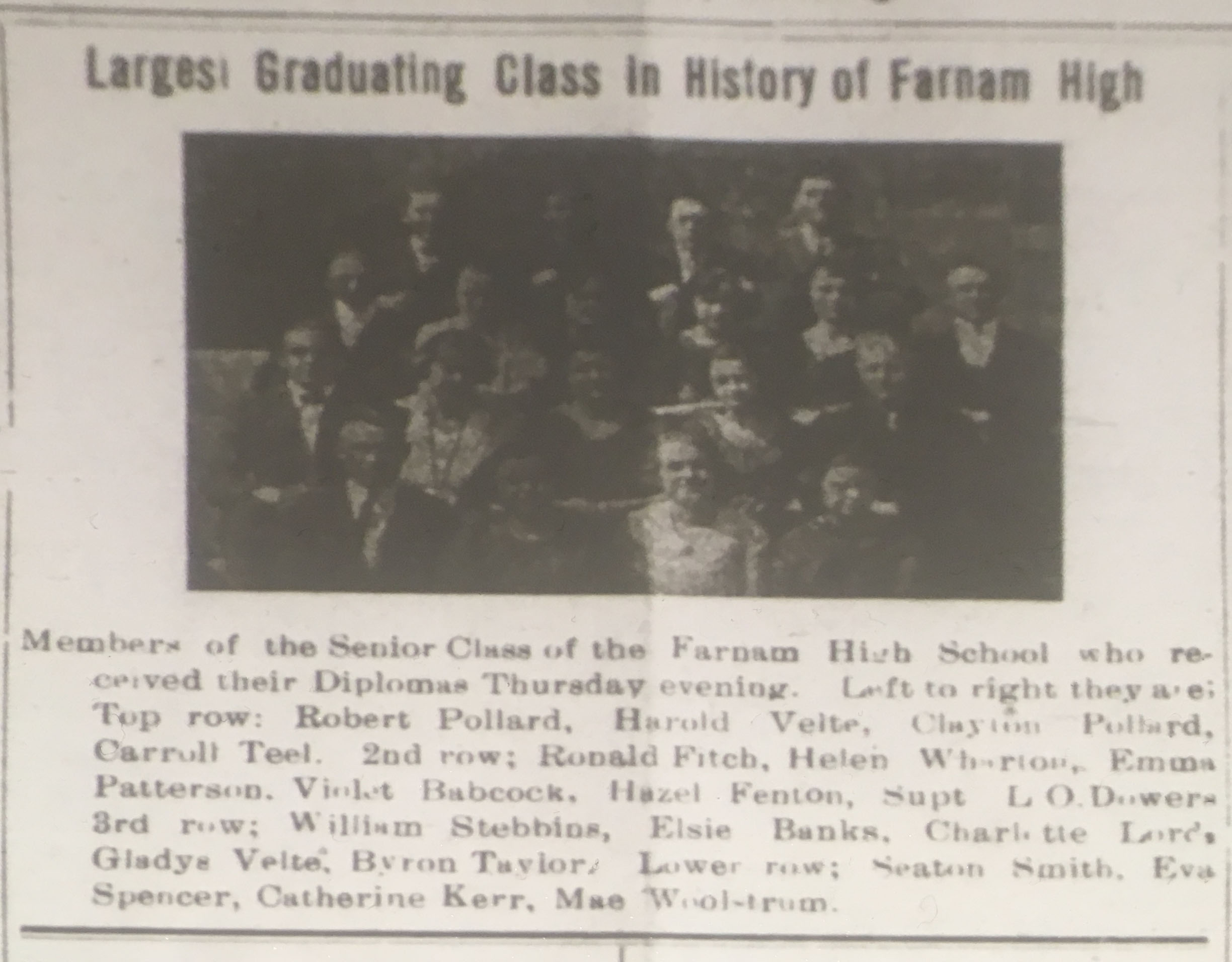 Members of the Senior Class of the Farnam High School who received their Diplomas Thursday evening. Left to right they are:
Top row: Robert Pollard, Harold Velte, Clayton Pollard, Carroll Teel.
2nd row: Ronald Fitch, Helen Wharton, Emma Patterson, Violet Babcock, Hazel Fenton, Supt. L. O. Dowers.
3rd row: William Stebbins, Elsie Banks, Charlotte Lord, Gladys Velte, Byron Taylor.
Lower row: Seaton Smith, Eva Spencer, Catherine Kerr, Mae Woolstrum.