D. Yvonne (Wiggers) Derra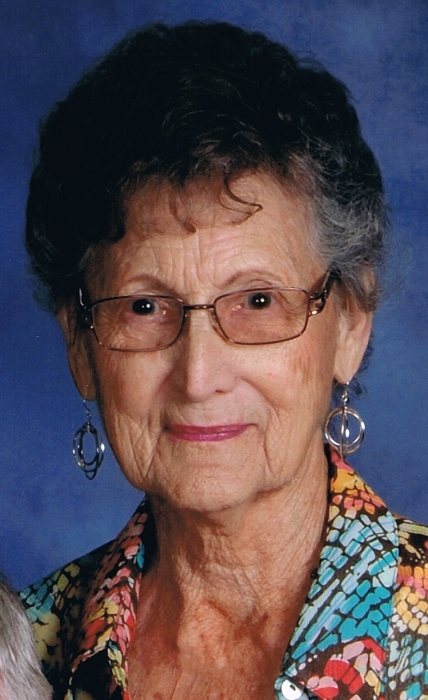 D. Yvonne Derra, 86, of Gothenburg, died June 27, 2015, at Hilltop Estates in Gothenburg.
Yvonne was born on Oct. 2, 1928, in Doniphan, daughter of Ernest and Evelyn (Cochran) Wiggers. Her family moved to Farnam in March 1932. They resided on a farm north of Farnam and she went to country school. Yvonne graduated from Farnam High in 1946. Her first year of high school, she boarded with a town family, then her younger sister, Kate, came to town for high school and they boarded together.
On June 18, 1946, she married Don Derra at the Farnam Catholic Church. To this union two children were born, Larry and Kathleen. They lived seven miles south of Farnam and then they moved north of Farnam for the next seven years. In March 1954, the family moved to the valley south of Brady, They lived and farmed there for 11 years. They then moved to Jeffery Lake for a few years before making their home in Gothenburg. Yvonne worked for Bert and Earls Lounge, Kip's Drive In and Aden's Decorator.
Yvonne was a member of the Brady and Gothenburg Alter Society's, a birthday club in Brady and extension club. She worked with the Fire Girls Camp in Farnam and Brady, the 4-H group in Brady, where she was the leader. While in Farnam, she was also a member of the Rebecca's. Yvonne loved to play bridge and was a member of many bridge clubs. Yvonne loved spending time with her family, especially her five grandkids, 10 great-grandkids and one great-great-grandson.
She was preceded in death by her parents, Ernest and Evelyn Wiggers; a grandson, Troy Derra; and three brothers-in-law.
Surviving are her husband, Donald, of Gothenburg; son, Larry (Diane) Derra, of North Platte; daughter, Kathy (Dennis) Conley, of Brady; four grandchildren; 10 great-grandchildren; one great-great-grandson; sisters, Arlene Pape, Willa Zeeh and Catherine Anderson; brother, Gordon (Abby) Wiggers; along with numerous extended family and friends.
Yvonne asked that people wear colorful clothing to celebrate her life.
Yvonne requests that no flowers are given and memorials are suggested to PAWS-itive Partners, P.O. Box 1145, North Platte, NE 69103 or Nebraska Children's Home Society, 121 N. Dewey, Suite 206/P.O. Box 596, North Platte, NE 69101. Online condolences may be shared at blasestrauser.com.
Services will be at 11 a.m. on Friday, July 3, at Our Lady of Good Counsel with Father Don O'Brien officiating. Private inurnment will follow at the Brady Cemetery. Blase-Strauser Memorial Chapel is in charge of arrangements.
North Platte Telegraph, 30 June 2015
---
---
Published: 2/23/2020 - http://www.historicfarnam.us/cemetery/obits/index.asp
Hosted and Published by Weldon Hoppe