Nila (Messersmith) Reitz
---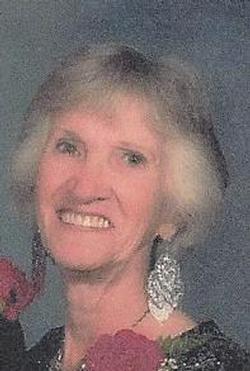 Nila Evelyn Reitz, of Cambridge formerly of Curtis passed away May 28, 2016 in Cambridge. She was born on April 8, 1938 in the farming community of Farnam, Nebraska to Lynn and Valerie (Crampton) Messersmith and grew up on a farm with two brothers, Del and Dennis. After graduating from high school, she moved to Denver, CO where she became a Civil Service Employee.
She met John Martin Reitz and the two were married in 1959. To this union two sons, were born, Lynn and Alan. Nila was also blessed with John's first son, Dennis. She traveled the world being married to a military man in the Air Force. At the age of 41, she decided to change careers and became an air traffic controller for the FFA where she finished out her career in Washington, DC.
They then retired and moved to Florida for a few years before Nila decided it was time to return to her roots and they moved to Curtis, NE very near to where she was born. She later moved to Cambridge, NE to be closer to her brother Dennis after the passing of her husband, John. Nila was a great lady who enjoyed donating her time to numerous charities and church functions.
Survivors include her sons, Dennis, Lynn, and Alan; 4 grandsons; two great-grandsons; and 3 great-granddaughters. She was preceded in death by her parents; and husband, John.
Memorials may be made to the Cancer Research Society and online condolences may be shared at www.adamsswanson.com
Services will be 10:30 a.m. Friday June 3, 2016 at the First United Methodist Church in Curtis, NE with the Reverend Tammy Aubushon officiating. Burial will follow at Fort McPherson National Cemetery near Maxwell. Visitation will be 9:00 a.m. until 9:00 p.m. Thursday, June 2, 2016 at Adams & Swanson Funeral Home which is in charge of arrangements.
North Platte Telegraph, 1 June 2016
---
---
Published: 4/17/2021 - http://www.historicfarnam.us/cemetery/obits/index.asp
Hosted and Published by Weldon Hoppe