Donald D. Heath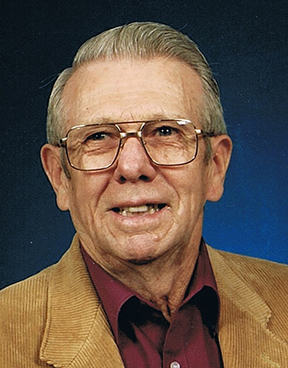 Donald D. Heath 82, of Farnam, died February 14, 2015 at Good Samaritan Hospital in Kearney.
Donald was born September 27, 1932 to Roy and Lena (Knoedler) Heath on a farm, in Frontier County, between Farnam and Eustis. He graduated from Farnam High school In 1950, after graduating he trucked for Hudson trucking, and later worked at the Co-op oil station.
Donald served in the Army from 1953 to 1955 in Korea and Japan, after returning home from his military service he married Evelyn Edson on June 22, 1958. He worked at the Co-op oil station, and drove a school bus for Farnam School. Later, he drove a school bus for Maywood school out of Stockville. He and Evelyn moved to a farm ten miles south of Farnam, where he farmed until his retirement in 2003. They then moved to Farnam.
Donald was a member of the United Methodist Church, and a member of the Farnam American Legion 288. He was a past commander of the Legion.
Preceding him in death were his parents, and a brother Clayton.
Survivors include his wife Evelyn, son Galen (Cory), Grandson Dillon all of Farnam, two step-granddaughters Cheyanne Wood and Marina O'valle of Curtis, sister Phyllis Reynolds of Farnam, and sister-in-law Audrey (Ronald) Rousey of North Platte, as well as many nieces, nephews, cousins and extended family and friends.
Visitation will be held on Thursday, February 19, 2015 at Blase-Strauser Memorial Chapel, Gothenburg, Nebraska.
Services will be held at 2:00 pm, Friday, February 20, 2015 at the Farnam United Methodist Church with Pastor Neil Kloppenborg officiating.
Interment will follow in the Farnam Cemetery.
Blase-Strauser Memorial Chapel
---
---
Published: 8/10/2020 - http://www.historicfarnam.us/cemetery/obits/index.asp
Hosted and Published by Weldon Hoppe